00083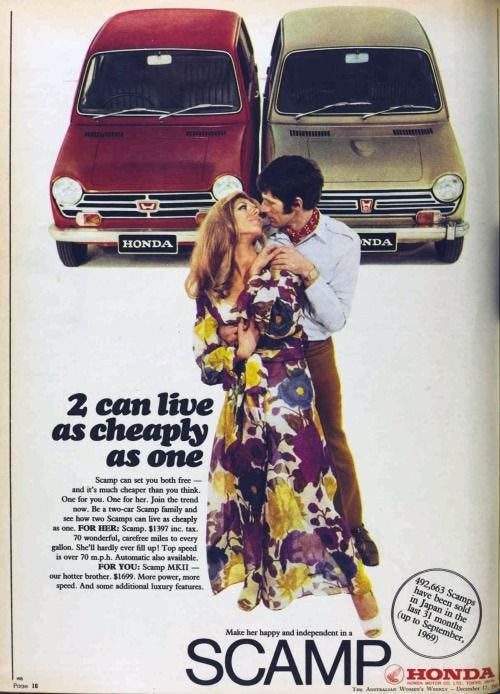 In an age where we've got to stay indoors for the foreseeable future and have been asked to keep our physical distance, it's the ideal time to be a bit indecent.
Have you also been watching media (YouTube, TV, YouTube, etc.) and doing a double-take when crowds are seen together, or people are living awkwardly close to one another?
(Protip: Don't go Googling Chunyun (春运) if seeing crowds bugs you right now.)
Maybe we (I?) need some reassurance that humans will, one day, be seen together in groups of more than two.  And in the case of the Honda ad above, a solid understanding of the economics of eating through your pantry and leftovers when you couldn't order a Big Mac if you wanted it. (Don't worry, those patties will be frozen and just waiting for us.)
But for the love of all that is humane…when the world is back shaking hands and hugging, let's not repeat any of these pre-pandemic photoshoots:
Keep reading with a 7-day free trial
Subscribe to may I drive your car? to keep reading this post and get 7 days of free access to the full post archives.