𝙕𝙡𝙂𝙕𝘼𝙂 𝟘𝟘𝟡: A star is hatched
Opel Astra (under new management), Chevrolet Camaro (on vacation), and V8-powered Miatas (are not on trial).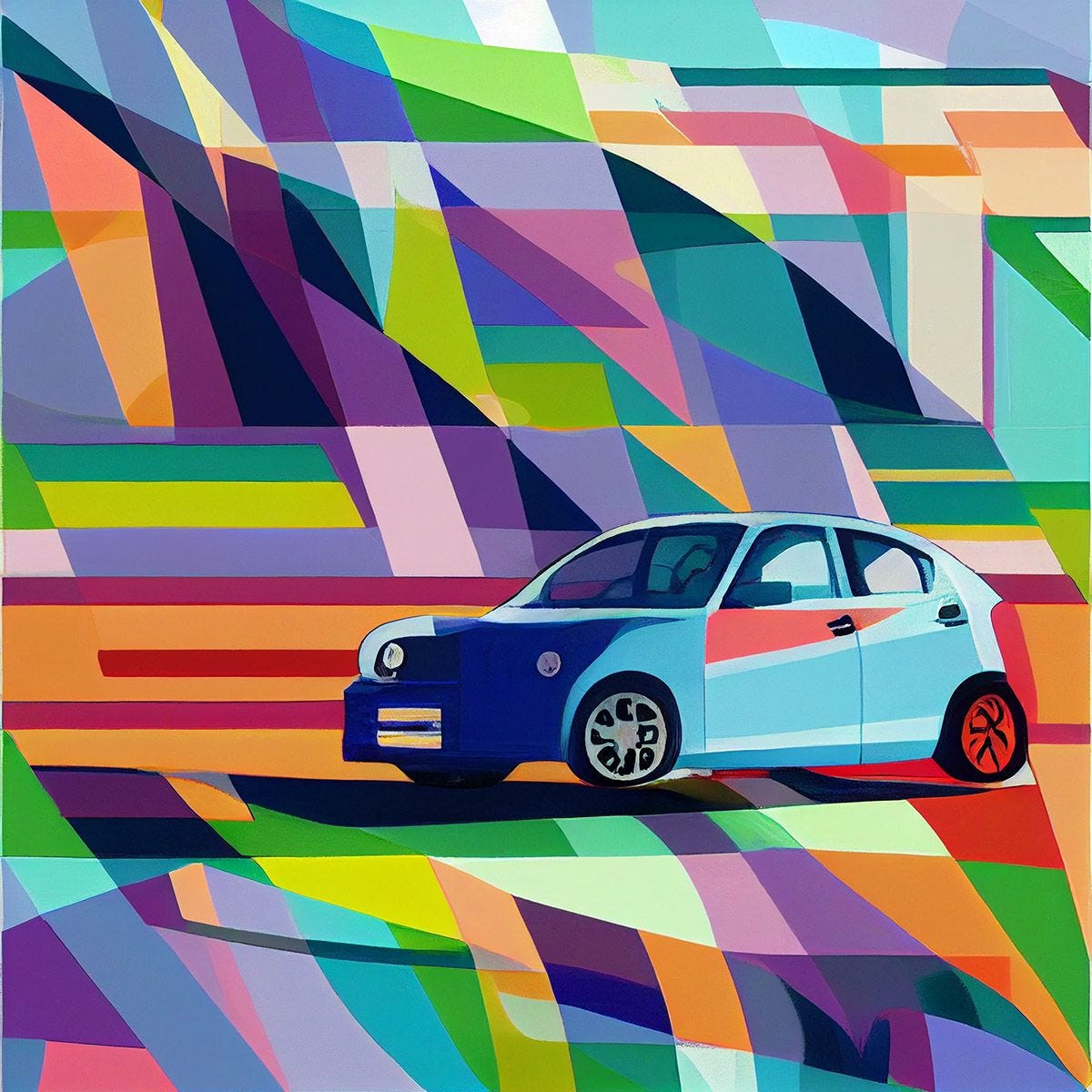 ⚑ We've all been there: out for lunch at a decent local restaurant, sitting down, and spotting the sign: UNDER NEW MANAGEMENT.
After the initial panic subsides, some of you (like I) have taken a moment to look around and notice: the floors look a bit cleaner. The servers look less frenetic. The menu is simplified—and so on.
In my hometown we had a neighborhood breakfast spot that was…edible. Nearby, a busier place with so-so, greasy food that often had people waiting outside because of the slow service.
This relates to cars…eventually…!
cont'd below
The best 1-minute video ever created about bike lanes. Queue it up on your phone ahead of the next city council meeting.
---
Shout-out to Jalopnik staff who continue to prove (beyond all odds) that all automotive outlets are not created equally.
Every publication has set its own level of tolerance for clickbait articles, even speedster.news. But whereas a Buff Blog like Motor Trend or Road & Track will do a series of articles about the Top 10 Fast & Furious-Inspired Outdoor Decorating Tips (Sponsored by Home Depot), at Jalopnik the listicles are traditionally quite weird and tough to sponsor.
(As a reader, I often felt oddly compelled to click as validation, knowing at least I'd register a few ad units on pieces like The Ten Worst Top Ten Lists I Wrote For Jalopnik…lovingly published at Jalopnik.)
What else is tough to sponsor? Actual journalism—specifically the "talk to sources" part:
"…of all the media outlets that have published articles on this, only one of them actually reached out to us before publishing their article. So congratulations, Jalopnik, you win the journalism award. No one else even contacted us about this before publishing their articles, and many of them are just publishing them based on things that they have read on other published things…and it's like the old game of telephones getting further and further away from the truth…"
Video queued up to where the quote starts.
see also :: Flyin' Miata Quietly Stopped Doing ND V8 Swaps Years Ago • Jalopnik
---
❝ uh…008 was really, really good. like, I love what you're doing and this is my favorite so far. and not just because the Mega Track made it in, the flow to it is excellent" – Member feedback on ZIGZAG ~ thank you for sharing it!
MEMBERS ONLY
beyond this point
Keep reading with a 7-day free trial
Subscribe to may I drive your car? to keep reading this post and get 7 days of free access to the full post archives.