𝙕𝙡𝙂𝙕𝘼𝙂 𝟘𝟚𝟙: Hybrid-Electric Z
⟿ The ultimate Nissan Z race car, new Hyundai Kona, 12 KEIs of Christmas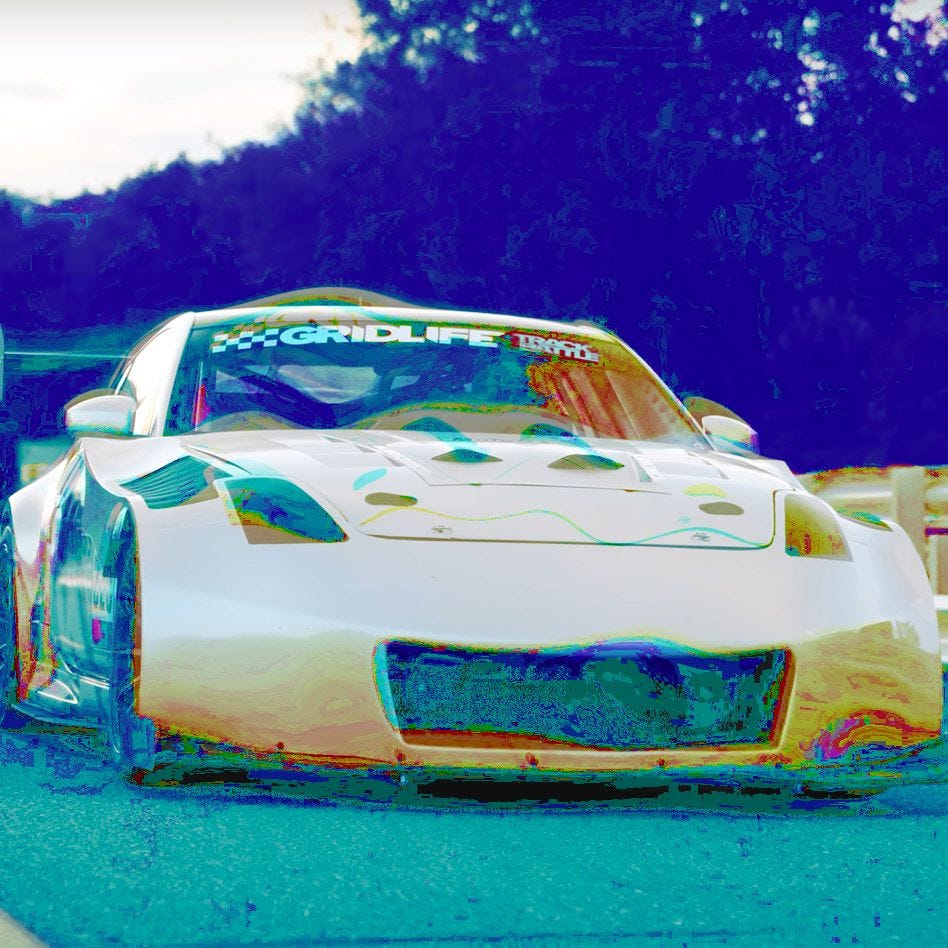 ⚑ Race cars.
More specifically: Canadian race cars. I've been following Sasha Anis since his time in the Canadian Touring Car Championship, and have been rooting for both his Tesla-oriented Mountain Pass Performance business (scoring Tesla's first-ever racing win) and his Nissan 350Z race car build, 'Kels'.
Mind you, progress on the Z has taken a while…but this project has aged like a fine wine.
cont'd below…
---
Substantially larger—150mm longer (5.9 in), 25mm (0.98 in) wider, with a 60mm (2.3 in) longer wheelbase, Hyundai's latest segment-stealing design drops with the new KONA.
Do other car manufacturers sit back and let Hyundai steal even more market share? It's clear that—one by one—the 'IONIQifation' of this marque has only attracted more customers and positive reactions worldwide. Now, it's the Kona compact crossover's turn to shine.
There's not a lot to go on that you can't glean from the pictures, but know that Hyundai is smartly promising that the car will be available in EV, ICE, Hybrid, and N-Line trims—offering something for everyone.
Pricing, availability, and other details aren't available yet. So commit this new shape to memory, and if you're in the market…start saving for a Kona that'll likely command a larger price.
What do you think?
---
You've been invited to receive the 12 KEI of Christmas!
12 stories about 12 kei cars, sent from Monday, December 26 – Friday, January 6.
~ OPT-IN ONLY ~ Sign-ups close on December 25 ~ Free ~
How to sign up:
SIGN IN and / or click on the blue circle icon in the bottom right once you're logged in

Emails —> Update your preferences —> Select 'Manage'

Select '12 KEI of Christmas'
---
✱ Know of obscure / old / weird automotive footage? Point me in the right direction…
MEMBERS ONLY
beyond this point
Keep reading with a 7-day free trial
Subscribe to may I drive your car? to keep reading this post and get 7 days of free access to the full post archives.