𝙕𝙡𝙂𝙕𝘼𝙂 𝟘𝟙𝟙: Longform living
Nuanced takes on Elon Musk, endurance racing YouTubers, and $300k vans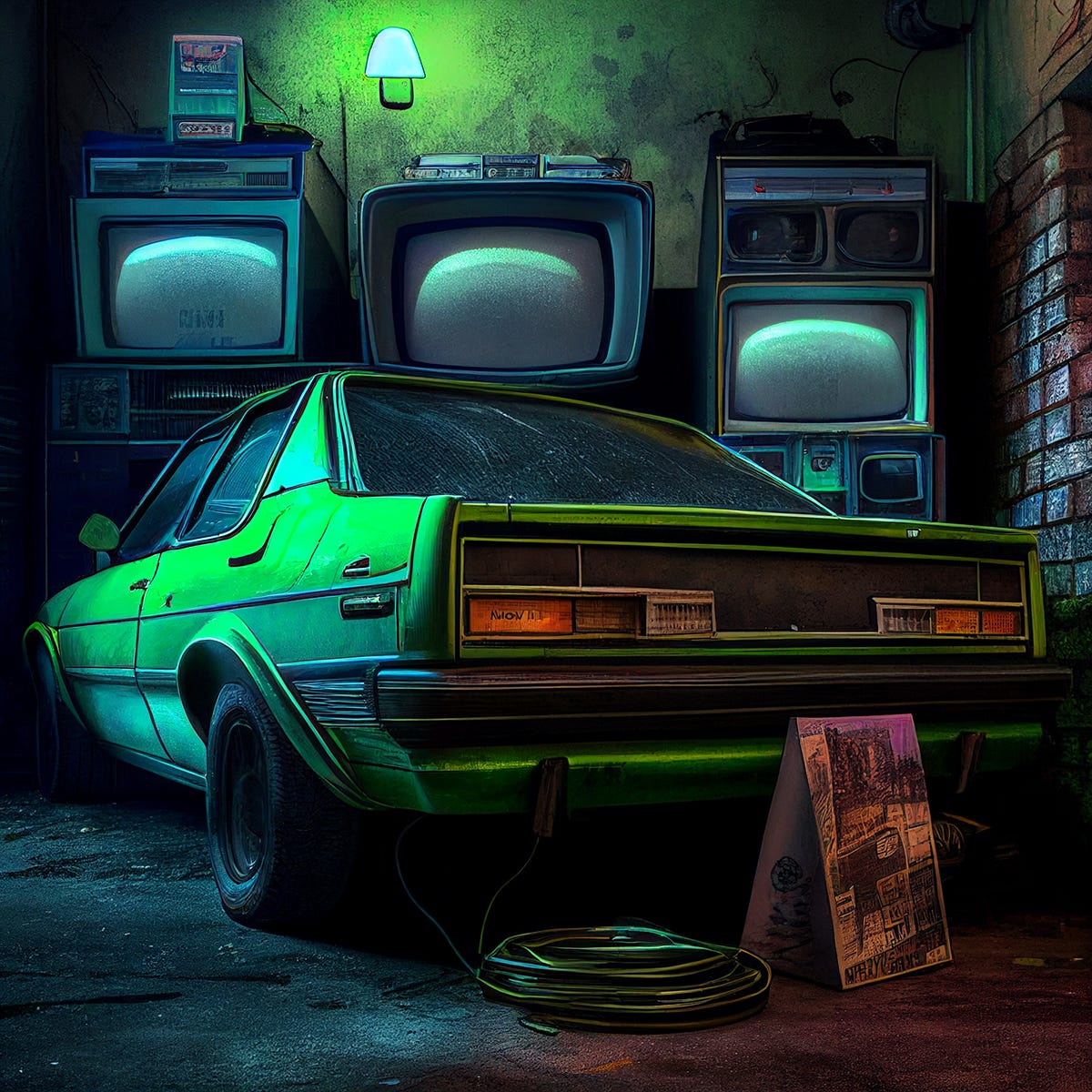 ⚑ Repeat after me…
"Elon is not Tesla…and Tesla is not Elon."
cont'd below
---
After 19 years of long-term investment, this is where we're at with Elon Musk and Tesla. Don't forget: Musk is the longest-running CEO in the automotive industry. (Even scion Akio Toyoda only became president of the family Toyota business in 2009.)
As a longer, talking head-style video, don't watch expecting to get a 2 minute overview of where things stand with Elon Musk, Tesla, Twitter, and frequent legal challenges the three parties face. This is a 25 minute video—with chapters—including 20 minutes of essential background information for anyone who'd like a primer on Tesla.
Full of balanced, nuanced reporting—11 minutes in, presenter Kate Walton-Elliott even drops in a clip from the editing room as additional news broke. As Kate says: "Elon is not Tesla…and Tesla is not Elon."
Will it matter?
---
This is another longer video that I wanted to highlight because ChrisFix has been doing awesome content on YouTube for quite some time and is still leveling up before his audience's eyes.
It's one of the channels I've ended up rooting for over the years, and now with endurance racing thrown into the mix it's refreshing to see someone from outside the racing community document the experience.
Last year? This team managed all of 15 laps.
This year? Crushing it.
In only a few days, ChrisFix has managed to earn more views than the last several months of Formula e content on YouTube (which often earns between 10,000–400,000 views per video). More impressively, the official 2022 24 Heures du Mans race highlight video has earned just 662,000 views in five months.
Our boy ChrisFix? 980,000 views in less than three days. This is a clapped-out BMW racing against a field of other '$500' machines.
Ohhh—results—you wanted to know about the race. They [redacted]! No spoilers. ;)
see also :: 24 Heures du Mans 2022 - FULL RACE HIGHLIGHTS • 24 Heures du Mans
---
It's not news that LA-based exotic car dealer Wires Only sold Kim Kardashian a fully modified van for the school run. I think it's more interesting this one California dealer has 11 other customized Mercedes-Maybach V Class models still for sale.
Add up their listed prices and you're at $2.79 million Usd.…in luxury vans.
My only concern with this growing May-PV trend is that none them had organic shag carpet or a rear spare tire cover (with viking huntress airbrushed onto it).
see also :: Wires Only (website)
MEMBERS ONLY
beyond this point
Keep reading with a 7-day free trial
Subscribe to may I drive your car? to keep reading this post and get 7 days of free access to the full post archives.