lunchbox 1
Videos, cars, stories feat Hoonigan, Roadster Life, Carfection; plus Citroën SM rally cars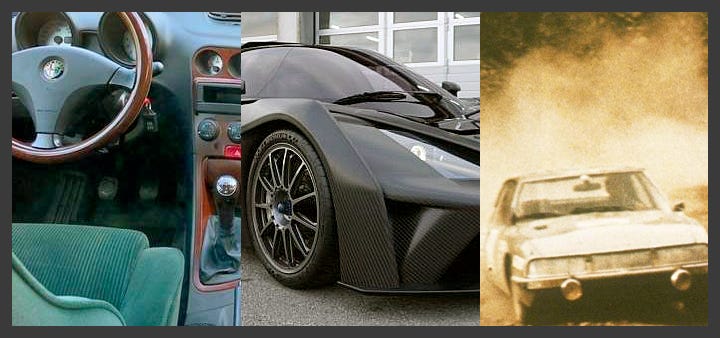 ---
Daily mix of videos, cars, stories feat Hoonigan, Roadster Life, Carfection; plus Citroën SM rally cars. This is the first, many more to follow…leave your comments and suggestions below! -mb
---
videos for friends
---
cars for friends
current car budget: $0
Today: three cars and only four doors between them.
Until I live out my years curating a small collection of priceless junk for sale, please buy one of these and let me take it for a rip, thx. ;) -mb
1998 Alfa Romeo 156 1.6 Twin Spark – €7,900
Looks to be an immaculate car with a drop-dead gorgeous interior—commuter cars never are this stylish. mobile.de
2020 KTM GT4, but road legal – €318,000
The highly reputable Reiter Engineering apparently made this GT4 race car street legal in the EU before regulations changed making it impossible to do so again. At least, that's what the ad says… This car weighs about the same as a Mitsubishi Mirage and uses an Audi-sourced drivetrain for more than 300 kickers. mobile.de
2003 smart crossblade incl. Brabus parts – €29,999
Is a modified-to-84 horsepower smart worth this asking price? If you're asking me, the most future-proof classics will be the ones that don't drink much fuel and don't cost much to operate. With this car, there's very little to go wrong that isn't fixable, requires the parking space of two scooters, and perfect for hearing what people think of your outfit. mobile.de
---
News section on deck for tomorrow…
Keep reading with a 7-day free trial
Subscribe to may I drive your car? to keep reading this post and get 7 days of free access to the full post archives.