lunchbox 25
Type7 x Jeff Zwart, the Lingotto building, new truck from Changan, and weekly video selects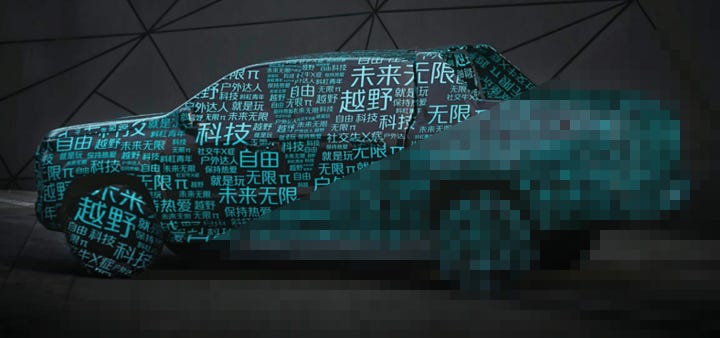 There's so much to cover today: the career of an advertising icon, visiting the iconic Lingotto building in Turin, and a new podcast about mobility to check out.
---
Normally, I'd introduce videos. In this case, Jeff Zwart being treated to a Type 7 film should be all the introduction you need. Follow along as this photography, advertising, and racing icon shares some of what makes him tick.
---
Automotive author, historian and lecturer Matteo Licata recently published an in-depth piece about Fiat's Lingotto factory, located in Turin. If this region was once the heart of Italy's auto industry, Lingotto was at its core.
A model for not only the cars built within, but as a building and cultural artifact in its own right: a stylish factory that was nearly destroyed during the Second World War, then rebuilt and revitalized.
His piece is fascinating, and I don't want to quote more than this 😬
"You can walk and even jog on the track, but you're not allowed to crawl towards the top of each banked curve, as security personnel will remind you as soon as you step out of line. You sure can imagine how I found out…"
---
Did you think that trucks were only a North American phenomenon? Would you like to warn people overseas now about what truck-centric road networks will look like? In any case, Car News China explains the pickup segment is set to grow significantly in the future from new models, including this Changan.
Cool-looking camouflage aside, could I see established manufacturers rebadging a competent truck from overseas as their own? Yes. Could I see them lobbying the government in some way to repeal the U.S. Chicken Tax to save on costs? Yes.
Pickup trucks gain traction in China as the government relaxes registration conditions for them. A lot of local manufacturers break into this segment. Recently, Geely did it with the Radar brand. But some Chinese car makers made pickup trucks even during tough registration conditions. One of them is Changan. And now they have revealed a promising off-road pickup truck on the official spy shots. Let's get acquainted with it!
---
🎙️
New podcast • Joe Simpson and Drew Smith, two respected, critical thinkers on design and mobility have relaunched their podcast, Looking Out, and dedicate their first episode to Apple's CarPlay, Micromobility in Europe, and how to name a car. Listen here: Looking Out
---
---
Keep reading with a 7-day free trial
Subscribe to may I drive your car? to keep reading this post and get 7 days of free access to the full post archives.