lunchbox 37
Rounding out Monterey with new cars from Koenigsegg, McLaren, Lucid, Gunther Works, Ruf, Czinger, and Bugatti.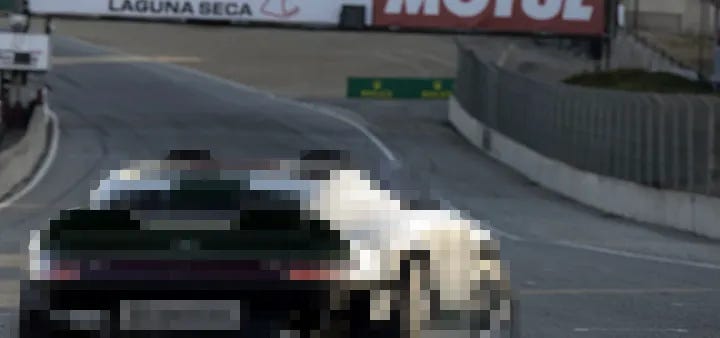 Because these super and hypercars have been covered extensively elsewhere, this is more of the highlights and key information you need to know. Let me know in the comments if there's something I've missed.
---
My favourite vehicle shown that wasn't a Radford is the Koenigsegg CC850 "continuation car", which making headlines for its novel Engage Shift System, at its most basic explanation is a nine-speed, seven clutch automated manual that can be automatic or controlled with a gated manual and clutch pedal.
In the presentation above, what stood out to me is that on the 20th anniversary of the CC8S launch, Kingpin Christian von Koenigsegg made a point at standing in awe that its earlier supercar was the world's most powerful production car at 650 horsepower. This one has a cool 1,385.
see also :: The 1385-HP Koenigsegg CC850 Has a Manual Transmission From the Future • Road & Track
---
What's the common theme this year? Power. In an age where you can trip over 1,000+ horsepower street racing Lamborghinis on TikTok, no self-respecting luxury car manufacturer can stand idly by and produce cars with half that juice.
Lucid, the American company with an electric sedan that looks like a four-door Alpine (in a good way) is throwing its hat into the ring with this jaw-droppingly pretty car.
---
At a jump up in price to an estimated seven figures, the American Czinger Hyper GT promises a 3D printed chassis, AI-aided component design, and astonishing performance. Think of it like a modern Bristol Fighter GT that is better in every way, with a roomier interior and blend-in looks.
Writing in Autoweek, Emmet White reports:
"Czinger confirmed the powertrain will be shared with the company's previous models, meaning we're in for another helping of 2.88 liters, flat-plane crank V8 with twin turbos and an 800V electric drive and regen system. That produces all of 1250 hp, a relevant number even in a world approaching 2000 hp."
see also :: czinger.com/model-hyper-gt
---
How's this for a palate cleanser? Only 25 of the Gunther Werks Project Tornado will be built, it has a manual transmission, and at some point was a basic ol' 993 generation of Porsche 911. After extreme lightweighting of more than 200 kg, installing a wholly revised powertrain, and retrimming an interior fresh enough for an Axe commercial, it now weighs as little as a Pontiac Fiero GT.
Budget about £700,000, as Autocar reports.
---
I preferred the RUF riff on this theme: remove basically everything. If you get wet, you get wet. If you need music, hit the accelerator.
I was actually prepared to write much more about this car, however RUF talked up its light weight…then never bothered to state how much it actually weighs. ಠ_ಠ
see also :: @rufsince1939 on Instagram
---
First debuting in Gran Turismo Sport as the Ultimate Vision Gran Turismo, the McLaren Solus GT is juxtaposed as the opposite expression of the spyder above. It has literally no analog, no past driving experience to recapture.
For that alone, you've got to appreciate it. 11,000 rpm redlines never make the leap from video game to motorway, and yet here's a fully engineered but not road legal carbon fibre hypercar powered by a 5.2-litre V10 engine, Formula 1-inspired performance, and its own microsite. All 25 have been sold, natch.
Can't tell which of the cars above are real and which are virtual? Does it matter?
see also :: McLaren Ultimate Vision Gran Turismo • gran-turismo.com
---
I'm only featuring this Bugatti so that you'll be able to ID it from its absolute best angle, low with a paparazzi-grade lens. Being billed as a swan song for the W16 engine, the final power output tops 1,600 'ps', or more than 1,575 bhp.
In a nod to those of us (all of us?) who will never own one, at least the Bugatti microsite is the deep dive my teen-aged self would have loved. Headphones recommended.
---
🤠
That's all I have for right now. Missing, of course, a new Maserati roadster and the red Czinger…all in good time. Which of these billionaire-worthy vehicles stands the best chance at being fondly remembered—or even remastered—in 20 years?
Keep reading with a 7-day free trial
Subscribe to may I drive your car? to keep reading this post and get 7 days of free access to the full post archives.