lunchbox 44
The "other Hummer" has 1,000 horsepower, how to reliably buy the best stuff, and why charging networks are so flippin' bad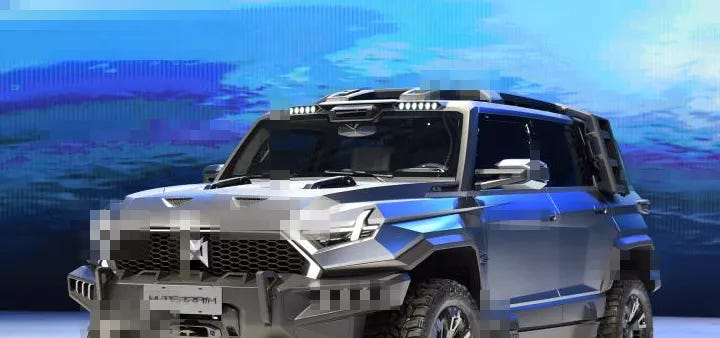 Do I actually sit through hours of Project Farm videos, watching various power tools, hand tools, and equipment being tested to destruction? Why yes…yes I do.
---
Donut Media has been taking a fresh approach to automotive content, and it's paying off. I appreciate their authentic, excited approach that (I think?) is to help viewers feel like they're part of the Donut crew. Plain language, solid explanations, and calling in experts when they're over their heads—terrific. The commercials are great, too.
Recently, it's been branching out into other genres of content, specifically product testing. No complaints from me, it's just I couldn't help but notice a few similarities with my go-to channel for product tests: Project Farm.
Project Farm posts weekly tests, doesn't take sponsorships, buys products for himself, and relies on viewer suggestions before, during, and after tests. Knife sharpener? Drill? Hose clamp? Best extension cord? He's got it.
I watch and enjoy both channels for different reasons, however, they crucially both do what I'm not about to: test products to failure.
If I'm about to go out and spend $ on something, I'd like to quickly be informed: What's out there? What does a good one cost? How do they break? Do I need that feature?
Project Farm may be a one-man Consumer Reports, but his 2.54M subscribers trounces Consumer Reports (370,000)—good product testing is hard to find. Curious to see if Donut Media (6.87M) evolves the format to go deeper into long-term testing like Project Farm, and how sponsorships factor into their approach.
---
Nikki Gordon-Bloomfield has been growing Transport Evolved into quite the force for alt-energy vehicle coverage, with her and the team of reporters dedicated to reviewing, explaining, and reporting on emerging trends on our roads.
All of that experience makes her uniquely qualified to comment on a topic that's only getting hotter: why electric car charging sucks.
She'll take you from zero to 100 in about 20 minutes—honestly, you couldn't self-learn 1/2 as much on the topic in the same amount of time. In short, your existing hunches on "why" may be right…but there's little indication the situation will be improved rapidly.
---
Dongfeng's Mengshi (Warrior) brand is like Hummer, only moreso. The American version emerged as mainstream hero after decades of development through the military-industrial complex, and finally assembled in South Bend, Indiana. The Dongfeng varietal can trace its roots to the 2004 Dongfeng EQ2050, itself an AM General made under license with a mix of American and Chinese parts.
Today, the Dongfeng Mengshi series still exists as military-focused trucks and will be joined in 2023 by Mengshi (the brand) and two models, released in concept form as M-Terrain and M-Terrain S, a 4-door SUV and 2-door. Pure EV or with a range extender.
If I stuck to the script here, I'd be talking to you about the brand's invented terminology like M Tech, MORA, M ATS, and Mega Power. Simply:
different body styles

steer by wire

air suspension (+105mm lift)

three differential locks (front & rear mechanical and 'virtual' center)

four electric motors, 1,000+ horsepower

as little as 0-100 km/h in 4.2 seconds

autonomy in pure ev of 500km; range extended 800 km
Expect to be seeing people react to the Mengshi off-road brand for a long time to come: Dongfeng is expecting as many as 4,000 sales per month for these vehicles. Even now that there's a reborn Hummer from General Motors for North America, it looks like the improved Chinese version is about to take the rest of the world by storm.
Keep reading with a 7-day free trial
Subscribe to may I drive your car? to keep reading this post and get 7 days of free access to the full post archives.