lunchbox 51
Touring vast underground bunkers, folding steering wheels, folding cameras, and funny Australians.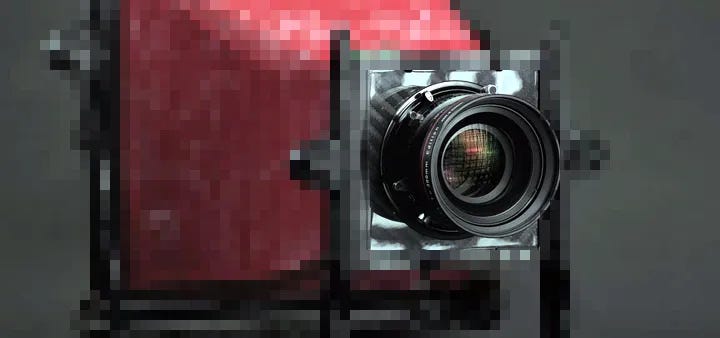 If you're hoping to sit back and enjoy the ride, watch the first video of a professional trucker delivering underground; if you're up for a laugh—and don't mind the language—our friends in Australia are waiting down under the newsletter.
---
Imagine a vast, mysterious warehouse for trade and storage hidden in plain sight called Springfield Underground. What sounds like the recurring setting for episodes of The Simpsons is actually a very real place. Once a limestone mining operation, company planners had intended for the empty space to be used as storage, with first warehouse areas in use during the 1960s.
Since, the operation has expanded to include 3.2 million sq. ft. of protected storage, kept at a consistent 62 degrees. Rail access, secured access, fire protection—you name it.
There has to be a car collector stashing stuff away down there, or some connection with the auto industry—if you know something, get in touch! michael@speedster.news
And if it's not yet shortlisted for a production of Hoonigan Gymkhana, mind forwarding this to a certain B.Scotto?
see also :: springfieldunderground.com
---
What else is there to say? Ford has introduced a folding steering wheel (in Europe).
In 2018, pundits discovered a Ford patent for a folding steering wheel and proceeded to declare 1000s of reasons why it wouldn't work. Later, Ford filed another patent in 2019 for "Movable Steering Wheel Assemblies" that was published in 2021 (.pdf).
I know this thanks to comments on LinkedIn. A member of the D-Ford team who was adjacent to the innovation posted about it, saying in part:
"The average van driver does 90km per day. We observed many van drivers having lunch and doing admin in the cab of their van. So the D-Ford guys made a quick cardboard prototype... Now we have a folding steering wheel!"
Expect many, many companies and firms to copy this design—I can imagine it in RVs, F-150 trucks, and any commercial application Ford has for it. Also notable—among other things—about the E-Transit Custom are the roof-mounted power outlets to eliminate sagging device cables and roof-mounted passenger airbag to free up console space (and eliminate danger of airbags snapping passenger legs resting on top of the dash).
see also :: Ford Patents a Folding Steering Wheel to Put Your Laptop On • Autoguide (2018)
---
For a few thousand Euro, you can choose from a wide range of large format cameras made by legacy manufacturer Gibellini. If you already own a Pagani, you're first in line to get a modified version of the company's top cameras…for a price.
Before writing this, I looked at the comments left by others to gauge the mood on this one. With reactions ranging from "cool" to "ur just mad bc ur not loaded", I just don't see the reason for it.
So beautiful, perfect, and framed on the point where riches and niches are most focused.
Maybe that's the point.
---
Y'all know I love a good dash cam video. Over time, I'd say I've become somewhat of a connoisseur—often, I just need a few seconds to superficially place a clip in location, vehicle(s), weather, and so on.
I don't watch for the crashes or close calls, I watch for people's reactions: and none are better than the reactions in Australia. Before we proceed, if you're not a fan of colorful language, uhhh…don't know what to tell you.
Dash Cam Owners Australia has been around since 2013 as a resource for educating about (and not glorifying) road incidents that happen every day. While that's true, also true is Australian drivers have some memorable reactions and turns of phrase for when shit goes down.
Goes down it does—it's important to remember that with many of these clips we've got only a glimpse into strangers' Very Bad Days. How people react, why they react, and what they say should be judged accordingly.
Unrelated: anyone else spot the new Hyundai Staria cargo van? ;)
see also :: Instant Karma / Caught by the Police Compilation 14 • Dash Cam Owners Australia
---
On the track Elegant & Gang, D-Block Europe and Ghost Killer Track artfully build a hook by namedropping the 7-time Formula 1 World Champion, Sir Lewis Hamilton. Gotta love that perfect beat for cruising. via Spotify + YouTube Music
Keep reading with a 7-day free trial
Subscribe to may I drive your car? to keep reading this post and get 7 days of free access to the full post archives.