lunchbox 60
Very electric Renault R5 Turbo 3E, the PIIP, dissecting aesthetics with Matty Matheson, and why fixing an older luxury car is often so costly.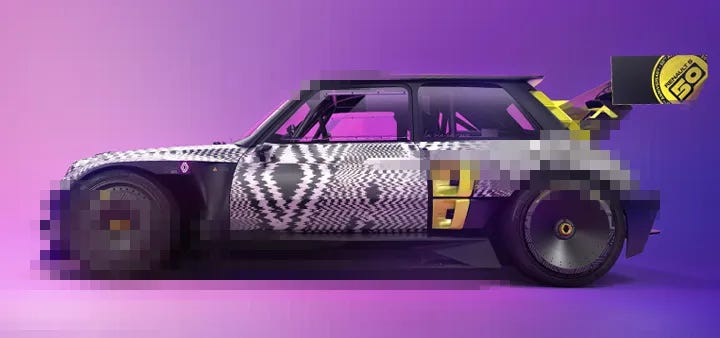 I'm confused. On one hand, manufacturers are shoveling piles of cash into Software-Driven Vehicles (SDV). With the other, they're engaging 'Drift Mode' and flinging show and production cars through epic scenery for promotional materials.
Mainstream automakers with Drift Mode cars in production, off the top of my head: Ford, Volkswagen, Audi, BMW, Mercedes-Benz, Toyota, Rivian, Hyundai and Genesis (the latter two in upcoming EV models).
All are also investing heavily in SDVs.
So which is it? Is the future of driving computer-assisted Drift Modes for all (and  no automaker support for additional driver training) or SDVs programmed to operate within inches of any traffic code?
I'm all for hyping up EVs with headline-grabbing claims (this is a concept, after all!) but Renault's latest jaw-dropping, rear-drive, drift-positive design has me wondering which future it expects to be designing for, come 2030…
Keep reading with a 7-day free trial
Subscribe to may I drive your car? to keep reading this post and get 7 days of free access to the full post archives.