lunchbox 90
Off-road, off-script, off-brand, and of gender—big topics and big ideas this Friday.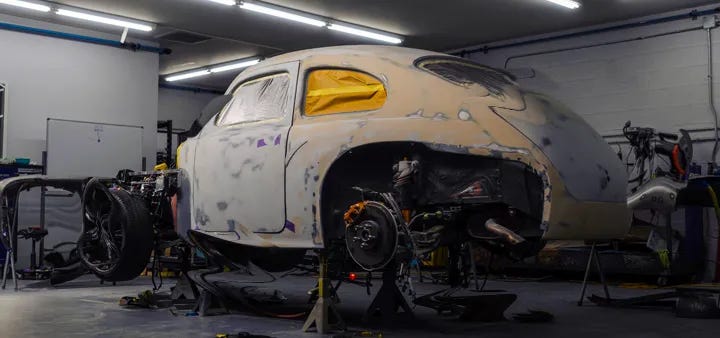 My cis male perspective on women as mechanics starts like this: male-dominated spaces are awful.
I've seen it firsthand, and have worked with a number of guys who projected an air of false superiority and/or downright assholery—who then would only finger tighten an oil sump's drain bolt before taking a customer's car on a test drive…
---
I've heard it secondhand from close friends with long careers in the industry, as well as from family members who always seem to have terrible experiences getting their car fixed. Funny how it seems like 99% of the people who think the auto industry doesn't need to change its acceptance of women…are men who work within the auto industry. Hmm.
Repair shops aren't known for being safe, inclusive, diverse, equal opportunity workplaces, and that's a terrible shame.
Women garage owners? I wish there were more of them. Women technicians? Of course. But people like me (and hopefully you) are in the minority. Head on over to Mic to read detailed accounts of where things stand now and what women in the industry think we can start to collectively do about it. More from Lateiner in a moment.
"If we are not exposing our kids to all of the opportunities out there, then we will continue to have a massive gender bias when it comes to the trades," Bogi Lateiner says. "The more female mechanics there are out there and the more visible those female tradeswomen are, the less likely it [will be] for a man to have never been exposed to this concept."
---
RevZilla recently posted this awesome—and, frankly, sad—documentary-style explainer on a battle currently waging in Pismo Beach, California. Why? It's the last off-road area next to the ocean where recreational vehicles are allowed…but not for long.
If you're in the media, more of this kind of video, please.
Keep reading with a 7-day free trial
Subscribe to may I drive your car? to keep reading this post and get 7 days of free access to the full post archives.