lunchbox 98
Staying PG-13 while lusting after the R-rated 2023 Toyota Prius.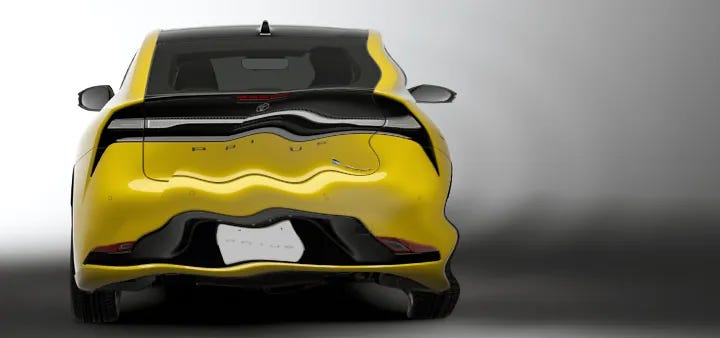 Keep it clean, Michael…keep it clean…
Well, I'm officially [eggplant emoji] over the new Toyota Prius. As the most influential Japanese product on four wheels since the Honda Civic, the Prius has completely changed our roads forever: it is the hybrid.
It is also the most loathed car by 49% of the people who hear the word "hybrid". (The others probably drive a Prius.)
But after today? Show them this:
---
Toyota addressed the #1 complaint of anyone with eyes and finally sharpened its lame duck looks into a hawkish commuter car.
I'm not paid by Toyota to say this—they aren't members yet, anyway—but my jaw dropped seeing the 2023 Prius for the first time. Within the ranking of Every Vehicle Ever, sure, it's only a solid B, B+.
But from where it was to where it is now…Akio Toyoda's team put on a She's All That-level glow-up.
Toyota could have stopped there, but no—can you tell I'm already projecting this will be another best-seller? Besides its standout styling, overall efficiency is improved, new features abound, and a few clever EV-inspired updates—like being able to draw power from the battery to power your stuff—should keep Prius as a genre-defining hybrid.
It's not 1997 anymore, and with a host of affordable all-electric cars hitting the market (at least overseas), the Prius isn't going to have an easy time everywhere.
But here in Canada, I'm already trying to wrap my head around how many paying members I'd need to be able to wheel one around as an official speedster.news event-mobile for 2023. ;)
Keep reading with a 7-day free trial
Subscribe to may I drive your car? to keep reading this post and get 7 days of free access to the full post archives.