lunchbox 99
Russia is being innovative in its own way, Genesis styles a swan for lakeside motoring, and off-road Porsches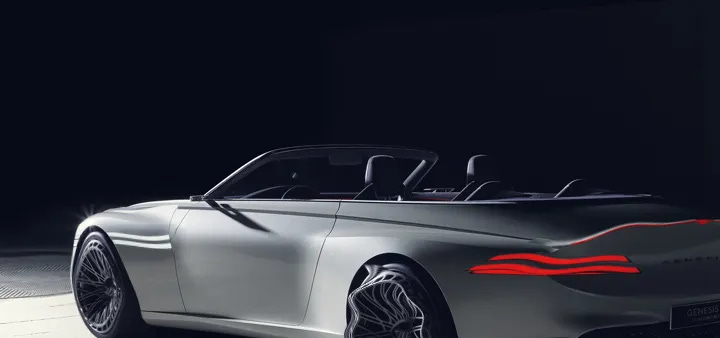 Before I drop y'all in the middle of nowhere, I'd like to take this opportunity to remind you of two important things:
off-road is a state of mind

always pack lots of water
One last glimpse of what you're leaving behind…
You can see that, right?
How the light collects at key parts of the Genesis X Convertible with a comet-like intensity…
…then splits into a million light particles, hugging broad curves before fading away into shadow.
A dust tail rejoining outer space.
Pick a line, any line, and your eye is able to draw an arc that extends far outside the X Convertible's dimensions.
If it's right, you'll know just by looking at it.
We take things seriously when they command our attention: Burning buildings. Crying babies.
Now, the Genesis X Convertible.
---
Когда я удобно печатаю это со своего рабочего стола на Западе, без усилий переводя свои английские слова в Google Translate Russian — не желая зла русскому народу, но не меньше, чем презрения к его руководству, — я вспоминаю новаторского российского создателя YouTube. часто смотрю.
When the world goes to pot, I hope all of Garage54's videos are downloaded onto my phone so I'm able to re-learn how to reengineer society's scraps into one of post-society's drivable scraps.
Keep reading with a 7-day free trial
Subscribe to may I drive your car? to keep reading this post and get 7 days of free access to the full post archives.