𝙕𝙡𝙂𝙕𝘼𝙂 𝟘𝟙𝟚: Maryland Man Visits Florida
Motorsport reinvented (again), more fantasy Volvos.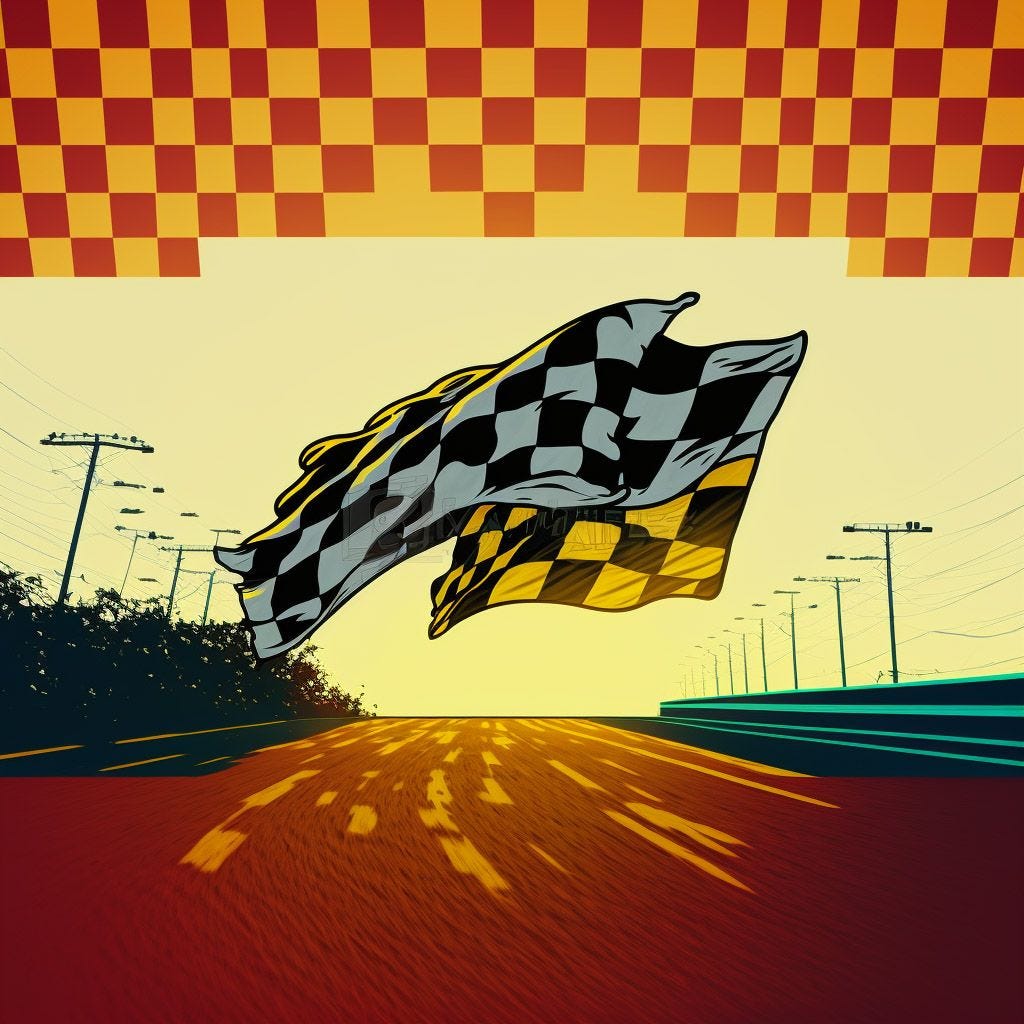 ⚑ 'Murica.
cont'd below
Gymkhana is the most American addition to motorsports since sand ovals, salt flats, and karting…and Monster Trucks…f**k it, there's no denying our Star-Spangled friends have essentially re-invented several types of vehicle-based competition once the Second World War had shifted the balance of power to the (wild) West. So thanks for that.
A Subaru WRX ad at the end can't stop me from declaring: yeah, this is the best Gymkhana ever.
I don't get that 'hair standing up on the back of my neck' much these days when watching car stuff—happened twice today. First on an inch-perfect high-speed drift near a guardrail, the next on an unfathomable full-throttle huck over a narrow Florida bridge.
Driver-controlled active aero makes me respect Pastrana that much more; he was managing a number of controls, plus driving the damn car.
The choice of Florida and the 'friendlies' used as part of the spectacle was inspired. Director Brian Scotto knocked it out of the park—stick around to see how a few scenes went awry…
Travis Pastrana's driving remains the chaotic good we need in 2022. And the film even managed to convey a pedestrian safety message: Travis' time outside his car was the most dangerous by far.
(For more on the car, check out ZIGZAG 007.)
My only note? PLEASE next time put some bracing inside that windshield—at 160 mph ++ it was flapping like Scotch tape. Otherwise, the Family Huckster looks ready to be turned into a 1-make rallycross series. ;)
---
✱ Members, your story here…
MEMBERS ONLY
beyond this point
Keep reading with a 7-day free trial
Subscribe to may I drive your car? to keep reading this post and get 7 days of free access to the full post archives.