𝙕𝙡𝙂𝙕𝘼𝙂 𝟘𝟙𝟡: Quick send
⟿ Frank the Tank, Buick La Sabre jumps, and road car aerodynamics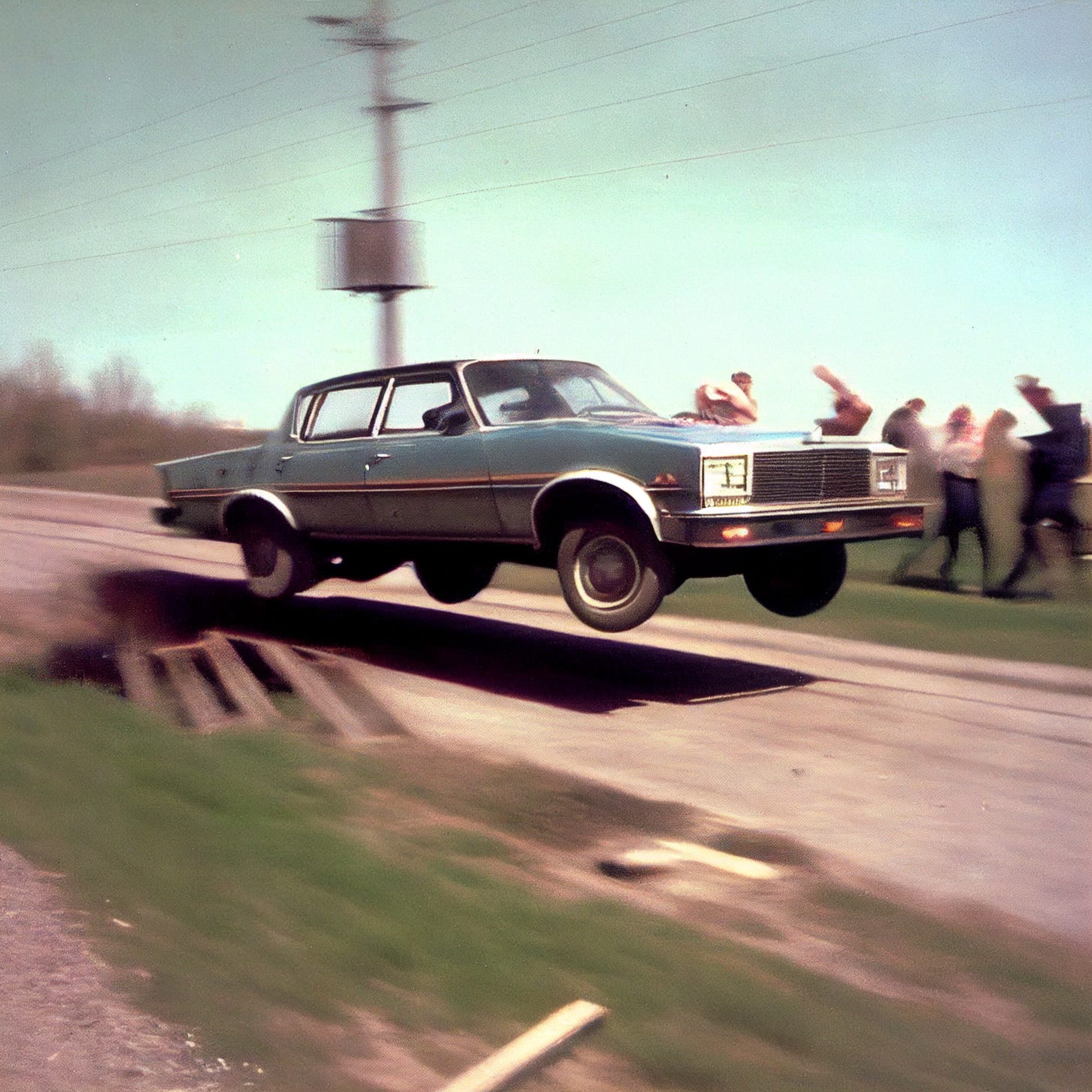 ⚑ As you may have guessed from the title, I'm keeping today's issue a little lighter on its feet, shall we say…
cont'd below…
---
If I'm having a bad—BREAK GLASS IN CASE OF EMERGENCY—time, self medication often, thankfully, works.
Maybe it is because I'm not medicating with prescriptions, alcohol, or risky behavior, mind you—I'm medicating with a heavy dose of Frank the Tank.
I've been watching this every six months or so for more than a decade, and it's not the destruction…or the stunts…or how it takes more than three minutes for the serious jumps to happen. I love Frank the Tank because it's a few people using the facilities at a ski resort to jump, bump, and roll Frank, a 1993 Ford Aerostar van.
Use the build-up to note the multiple camera angles, artful shooting style, and expert cuts—or simply skip to three minutes in for the chaos to start piling up. (Fun dies out at the 6 minute mark.)
---
IF Frank the Tank doesn't help, I turn to a classic that circulated on clip sites before YouTube.
Originally filmed by a camcorder—#nofilter—this one jump is a 10 second shot of excitement the uploader crudely extends to 47 seconds by repeating the same footage six more times. 🤩
---
✱ Know of obscure / old / weird automotive footage? Point me in the right direction…
MEMBERS ONLY
beyond this point
Keep reading with a 7-day free trial
Subscribe to may I drive your car? to keep reading this post and get 7 days of free access to the full post archives.