𝙕𝙡𝙂𝙕𝘼𝙂 𝟘𝟘𝟛: Recurring themes
Restomods, EVs, and driverless cars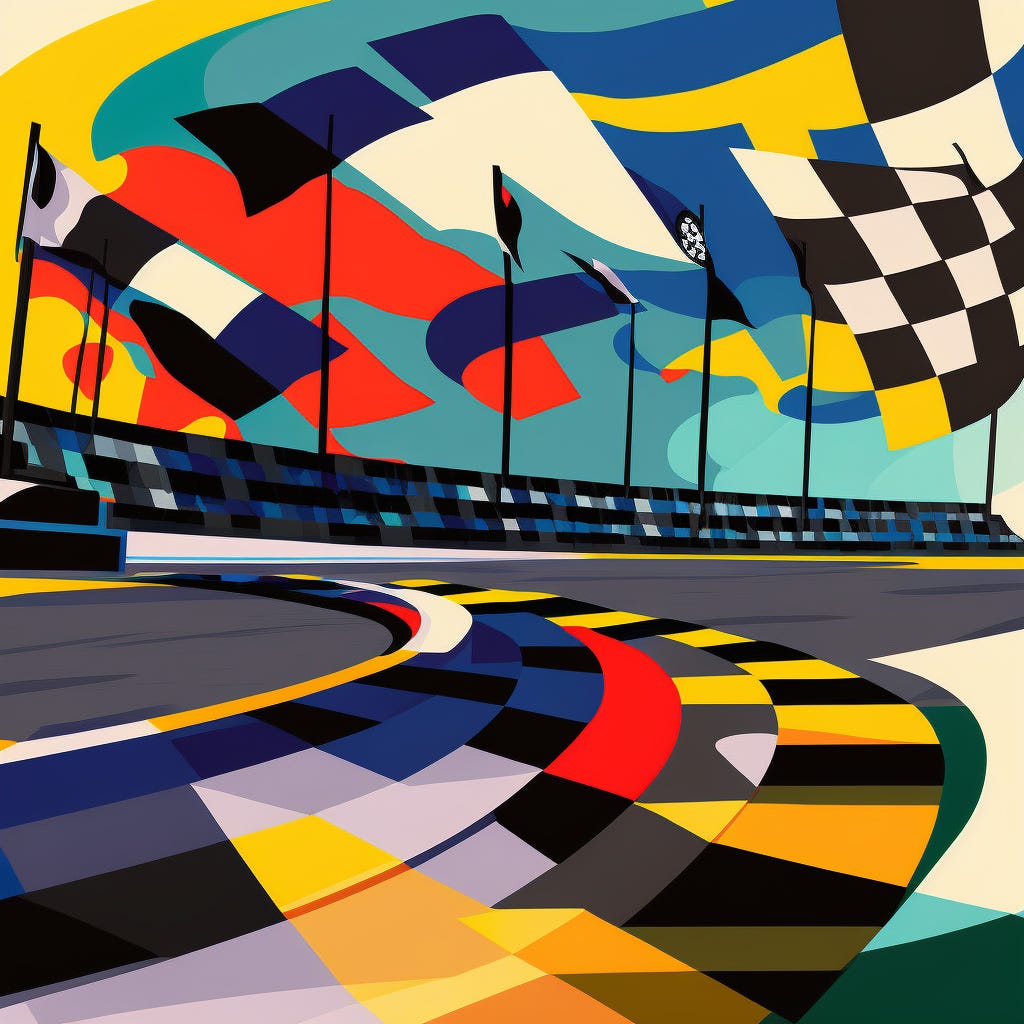 ⚑ What makes General Motors think it's still a style leader?
Call me rude, but whatever's in the water at that company makes me boil for having to look at GM designs.
I'm not ignorant to what's out there; I'm ignorant to how meh designs could happen so broadly, for so long.
You signed up for my opinion, so… cont'd below
Former Abarth owner here. When I owned my 500 Abarth, I regularly commuted an hour each way and often found myself (while filling up for premium every other day) wanting my exact car…only electric.
I then drove a first-generation 500e in Los Angeles for a week—using only public chargers—and loved it but for one major caveat. Range.
"The New Abarth 500e is equipped with a powerful 42 kWh battery coupled with a powerful e-motor, resulting in 113.7kW/155hp and combining the performance of the Scorpion with the innovation of electric mobility. In fact, it can reach 62mph from zero before you even realize it, in just seven seconds. It boasts of best-in-class acceleration, and, in the meantime, ensures zero emissions."
Back to that five-letter word that holds broad implications for how successful an EV can be. I'm not immune: R-A-N-G-E isn't everything, it's the only thing I'd want to know before ordering one. (More about its sound synthesizer tomorrow…)
---
I watch a ton of car content in order to save you from having to watch a ton of car content. ;)
MotorTrend, with its 6.76 million YouTube subscribers recently wrangled together a sponsored video about software-defined vehicles to pad the budget and earn ~67,000 views. Independent channel savagegeese has done roughly the same, though its 614,000 subscribers delivered 82,000 views on a video about self-driving cars.
The Guardian, Wall Street Journal, and many more "official" outlets have tackled the topic. A year ago, YouTube creator Veritasium put Waymo money to good use with 3.19 million views on a 18 minute video about how we should "want" driverless cars on the road now.
For my time, money, and attention, none of those have created a watchable, factually-correct YouTube video—that honour goes to Cleo Abram. The overall editing and presentation is one thing, but her approach to laying out the facts in a clear way should be emulated. Even squeezes in an interview with Kyle Vogt, CEO of Cruise.
At 13:28 including a mid-roll ad, THIS is the video to forward to family and friends curious about driverless cars.
---
"Counterintuitive enough, burning fossil fuels improved NYC sustainability from using 'natural' horses. Now we have the technology to mitigate the air pollution in cities caused by the ICE vehicles that solved the manure problem, with electric vehicles. After we do that, we will find solutions to reduce the materials needed to produce such a big battery for these electric vehicles."
Racing drivers as writers? I'm all for it. Especially when it's Lucas di Grassi, a top-level driver who has competed in more series than this newsletter has room for mentioning. While I would like clarification (and may differ) on a few of his points, at least he seems to be writing in his own voice.
As the first Formula E champion (and the series' most successful racer), I feel like di Grassi brings a very unique perspective to the conversation of how to make our transportation truly sustainable.
---
---
🧰 YOUR STORY HERE. Contact page
---
MEMBERS ONLY
beyond this point
Keep reading with a 7-day free trial
Subscribe to may I drive your car? to keep reading this post and get 7 days of free access to the full post archives.