𝙕𝙡𝙂𝙕𝘼𝙂 𝟘𝟚𝟝: RIP, KB43
⟿ Losing a legend, the minimalist Mule concept, and hackers prove that car companies don't take security seriously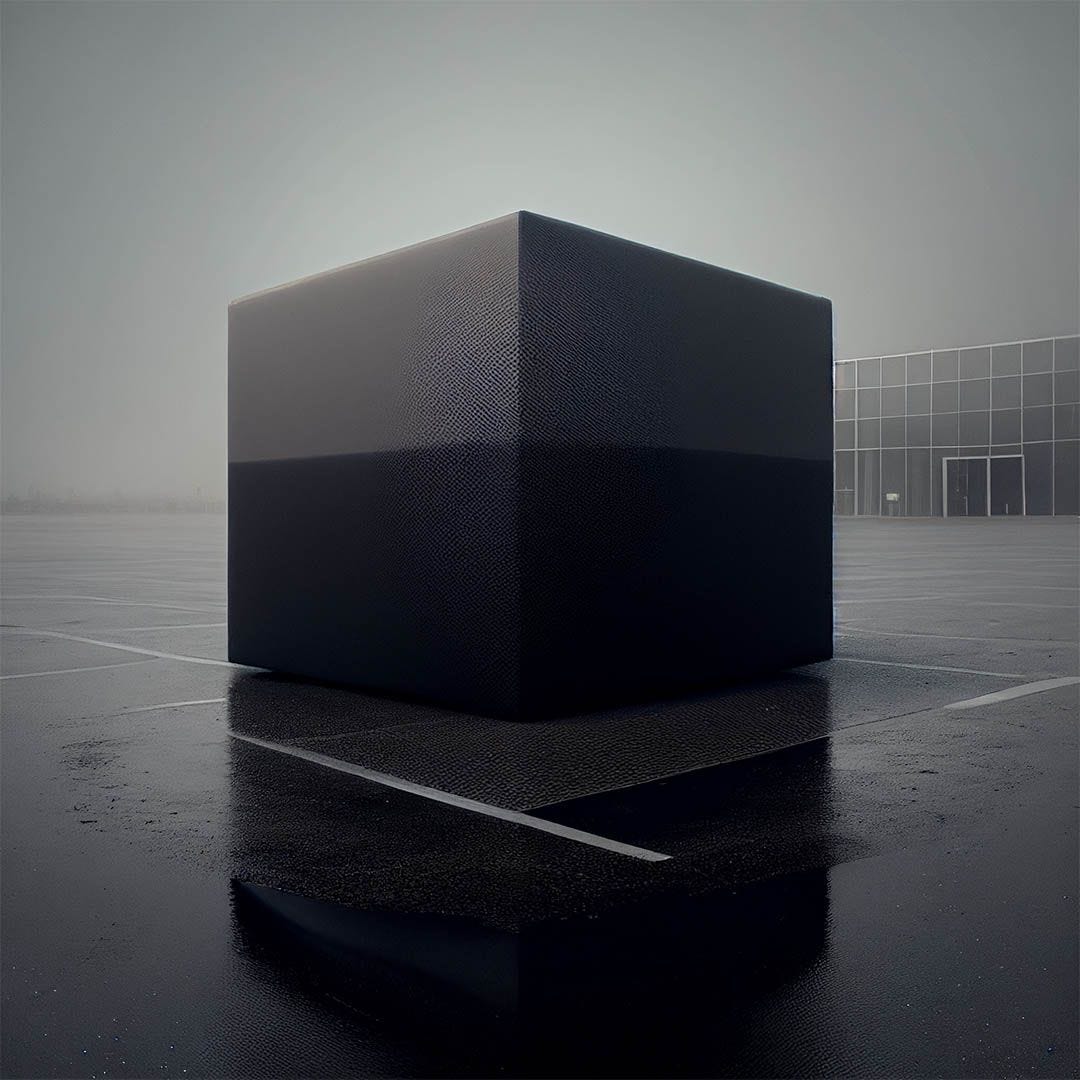 ⚑ Nothing takes the shine off of life like an unexpected death.
Today, the car community—and beyond—have been waking up to their first sunrise without Ken Block. He died in a snowmobile accident on January 2, leaving behind his wife, three children, the Hoonigan Racing Division, countless collaborators, and millions of fans.
David Evans, writing for Dirtfish, wrote a column that I urge you to read:
"David," he said, with incredible calm, "that's not smoke. That's steam." [Ken Block] was creating so much wheelspin, he was boiling the water which sat between tire and Tarmac.
If there's a heaven, count on Block teaching our guardian angels how to fly faster and drift like there's no tomorrow. Go fast, risk every thang. RIP, KB43.
---
Let's first get on the same page with the word "Minimalism".
Merriam-Webster tells us minimalism is "a style or technique (as in music, literature, or design) that is characterized by extreme spareness and simplicity"—however, that definition only takes us so far.
Take a vehicle like the Citroën 2CV; it was inexpensive when new, it's extremely spartan, and mechanically simple—it is assuredly a minimalist motor car by any standard but wouldn't easily fit into any modern micro mobility categories because of its exterior dimensions. That's it.
When minimalist design is discussed, I often get the sense the author (or social media poster) doesn't understand the full picture—what minimalism removes in substance it makes up for in usefulness.
So…why choose minimalism? Minimalism adds to life; in time, money, and brainpower saved.
Look at the lead image for the Mule EV: the vehicle is austere af, albeit with a large number of tools and visible functions past four tires and a steering wheel.
I came across the Mule on a LinkedIn post by Klio Design (South Korea), and had to share it. Now in the prototype phase, I think this small EV has a lot of potential for the gated communities, small farms, contractors, urban delivery services and beyond. Many countries have low-speed vehicle legislation that could allow for the Mule to be a simple, cheap to run on/off pavement utility truck.
In a world where the spartan Citroën Ami Buggy with a top speed of 45 kph (28 mph) can sell out in 18 minutes, surely there are a few thousand customers waiting for a workhorse like this.
❍ Mule Concept • Klio Design (
website
)
see also :: Just simple life mobility • KLIO Design (YouTube) :: Mule 주행 영상 • KLIO Design (YouTube) :: Mule story • KLIO Design (YouTube)
---
Over the holidays, Keiichi Tsuchiya posted this short film…video clip…ASMR…city tour…?
Frankly, a nighttime city drive of Tokyo, Japan with no commentary wasn't on my list of things to watch, but I did…and it was brilliant.
After a minute-long intro, you're treated to well-shot footage of the Drift King driving his Toyota AE86 normally, casually, (generally) within speed limits, as if he's operating some kind of bus filled with tourists.
Why is this so important? In light of recent events, content creators the world over may start to reexamine  needing to drift / stunt / destroy tires in the hopes of attracting attention.
DK and chill has a ring to it, no?
---
MEMBERS ONLY
beyond this point
Keep reading with a 7-day free trial
Subscribe to may I drive your car? to keep reading this post and get 7 days of free access to the full post archives.