𝙕𝙡𝙂𝙕𝘼𝙂 𝟘𝟙𝟞: Smooth operators
⟿ Donkervoort F22 , repurposing concept cars, member updates!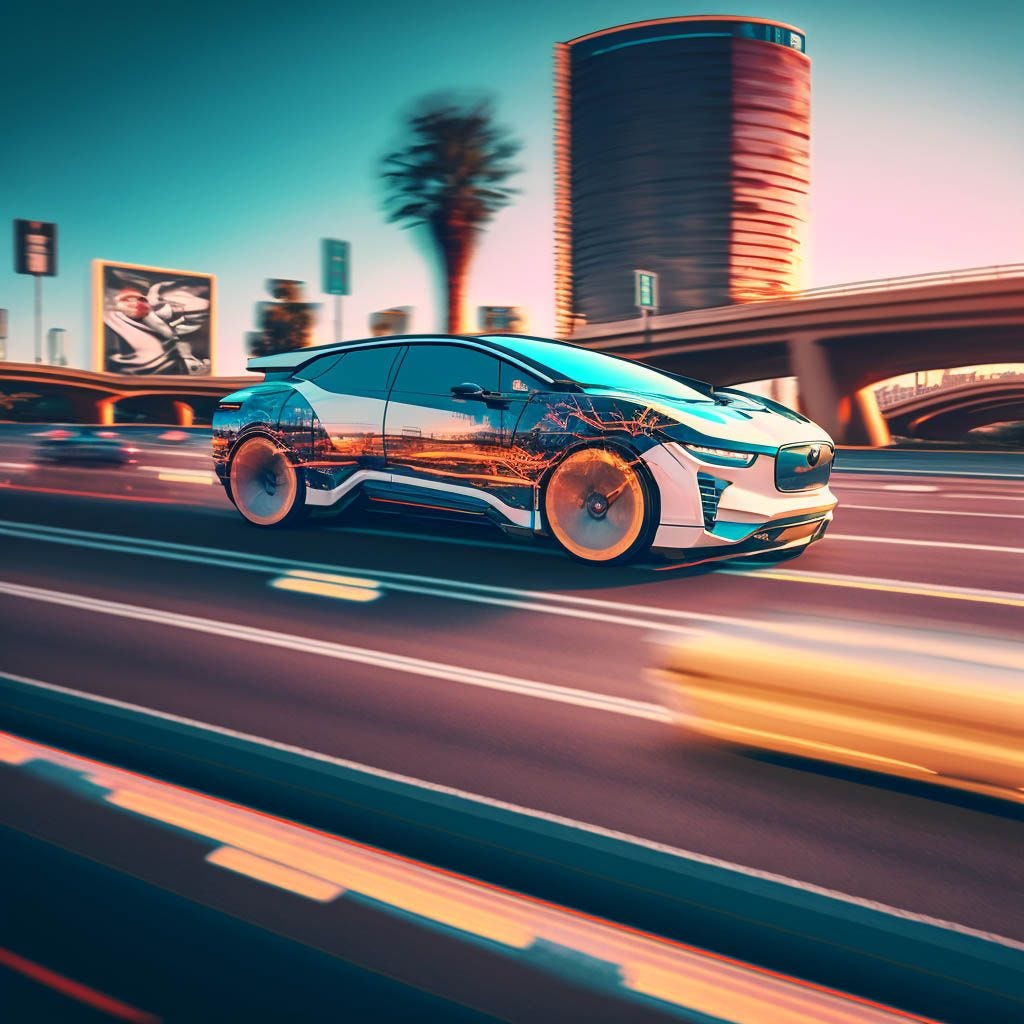 ⚑ My longtime conviction is that if a car manufacturer shows a concept car it's never going to build, that design should quickly enter the public domain. Give companies three years, five years, or 10: build it or allow someone else to.
Why?
There's an incredible number of past concept car designs that could be adapted to vehicles currently on the road as those vehicles approach the end of their first life, years later.
cont'd below
---
As unlikely as it may sound, this independent Dutch supercar manufacturer has been around since the late 1970s making driver's cars.
With the 2023 F22, Donkervoort is introducing an all-new design that's larger, more powerful, and faster—with fewer emissions. The latest in Ex-Core carbon fibre molding technology can't work miracles: it's a modest 55 kg heavier, for a claimed total of 750 kg.
A release linked below has more information, including additional detail about the car's active suspension, custom Nankang tires, and more powerful AP Racing brakes.
More about its name: F22 sounds like it was inspired by an aircraft, however, F - Filippa. I didn't realize that letters in Donkervoort correspond to family members:
"The F22 is named after Filippa, born this year as the first child of Donkervoort Managing Director Denis Donkervoort. The Donkervoort S8A and the S8AT were both named for Amber Donkervoort, the daughter of Donkervoort founder Joop Donkervoort. The "D" from the D10 lineage onwards came from Denis Donkervoort, now Donkervoort's Managing Director. Donkervoort was founded by Joop Donkervoort in 1978, and it is still owned by the Donkervoort family."
To put your name on the Donkervoort family Christmas card list, start at €245,000…plus options, customizations, taxes and fees. 50 were sold out when shown as sketches, so Donkervoort's going to make another 25 (in case you missed that email…)
---
I had a vision…and the vision said to me the spirits of the crushed GM EV-1s are still out there, currently haunting GMC HUMMER EV owners after causing all those Bolt fires…
The good news? Karma prefers efficient EVs.
---
Art cars! Two of them recently dropped, and this is my favourite.
Artist yoshirotten was inspired by Tokyo's lights, and at first glance I'll admit: this art car looked really strange.
When bisected by a horizontal line, the McLaren's styling appears to give the car a reverse rake—nose in the air and a butt that squats. At a slight angle is where it looks odd; the GT's pointy nose and that reddish line gives the illusion it's longer and more minimal than it is.
Add in those gorgeous synths, plus a few bars of horizontal neon light, and I'm all in.
I have to reach out to see if this is a one-off or available as an option. In yoshirotten's post, it's mentioned (via Google Translate) that the project is a "car wrapping design with the theme of the light of Tokyo". Art car wraps, I guess they've been reading speedster.news?
see also :: McLaren GT Taps Graphic Artist YOSHIROTTEN • hypebeast.com
---
---
MEMBERS ONLY
beyond this point
Keep reading with a 7-day free trial
Subscribe to may I drive your car? to keep reading this post and get 7 days of free access to the full post archives.