The Long Why • Weekend Edition
What led to speedster.news, where it's going, and how I'll get it there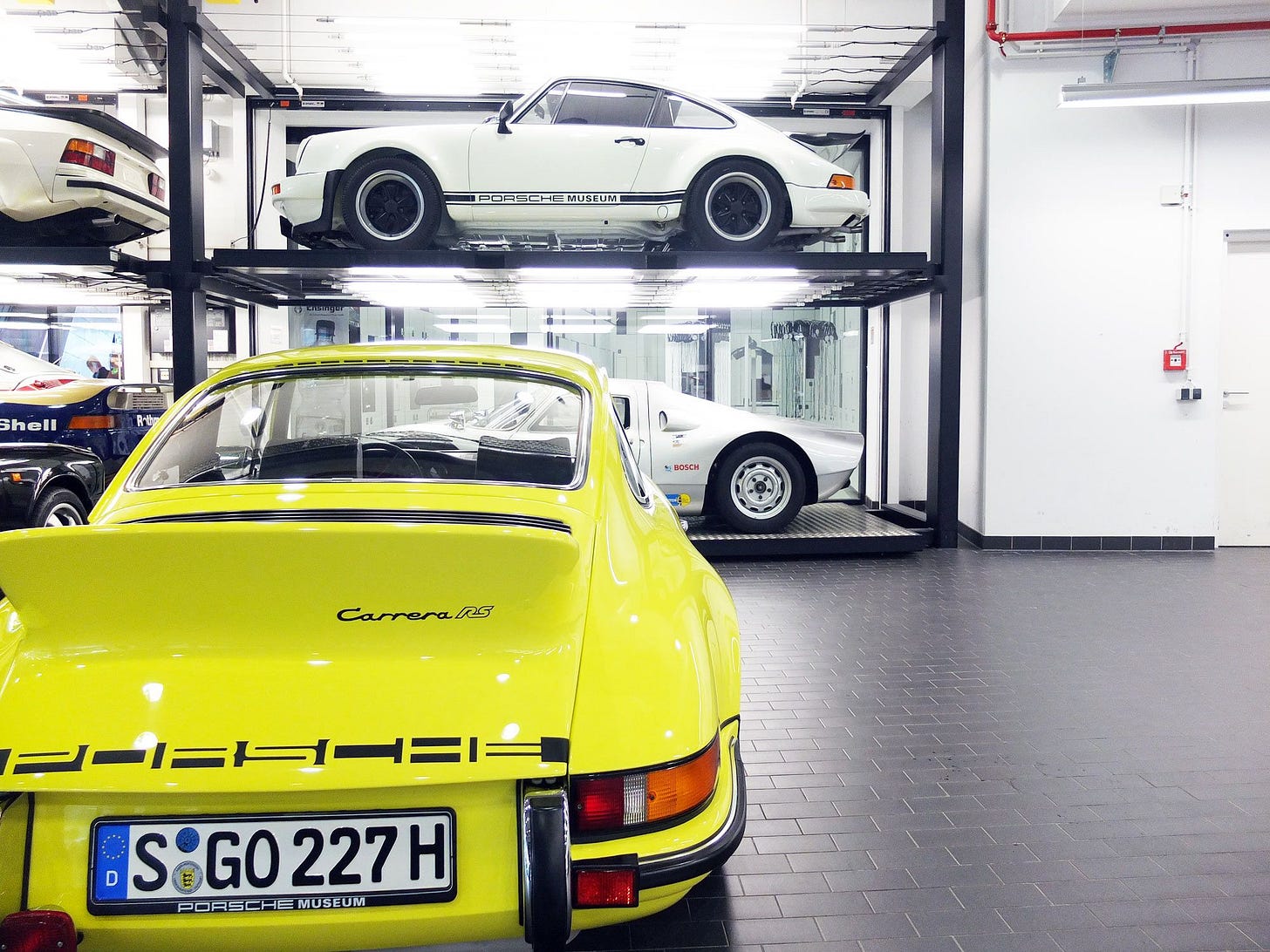 This is a story about opportunity.
Chances are if you're reading this you're into cars, into media, and curious about what's next. Or Google did me a solid and dropped you off here. Nice query. This Weekend Edition is about this site, the reasons for it and will illustrate as much of a "plan" as I'm able to at this stage.
The important thing, I think, is to know speedster.news isn't a month old…in a way, it's 38 years old. It's as much a collection of what I've learned as a car enthusiast, writer, and marketer as it is an open-to-members process on creating a car news publication from scratch. Without investors or um, a trust fund.
That's absolutely not a neg or boast—it's that I want you to know I'm starting at close to zero and, well, it's all up from here.
I'm building this into an entity that publishes awesome, diverse work, will always support creators, and eventually…wants to hire them. To do this now, in 2022, will be as difficult as it ever was. But with the right tools, a focus on what's important, and shrewd strategy, I hope speedster.news soon earns a following to help redefine what a car publication can be.
Driving & creating in search of joy. Here's why speedster.news exists:
👉 to tell original stories
👉 to create for members vs advertisers
👉 to earn audience support that drives better work from myself & collaborators
---
---
In the following story, please note: I have nothing but respect and admiration for those in media who work tirelessly to, well, exist in the media. I may mention other publications and factors related to advertising but it's only to provide a reference for how and why speedster.news has to do certain things differently. (I write about my professional experience also, available below.)
Ready to buckle up and send it?
---
In all seriousness: why would I work for someone else when I have a chance to work for you?
---
Keep reading with a 7-day free trial
Subscribe to may I drive your car? to keep reading this post and get 7 days of free access to the full post archives.